HISTORY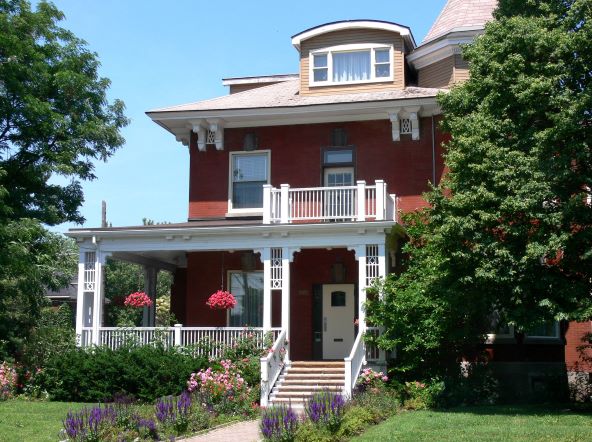 The Saint-Lambert Council for Seniors was founded in the Fall of 1973 by a group of individuals representing various organizations in the community. Their goal was to develop services specifically for seniors.
As the years have passed, the Council has grown and developed along with the demographic and linguistic changes in the city.
In its early days the Council had no permanent home and met in various locations around the city. In 1982, through the generosity of the City of Saint-Lambert, the Council moved into Maison Desaulniers, giving it a permanent gathering place for the city's seniors as well as a place to hold classes and activities.
While the Council pays the city rent for the use of the Maison, the city supports the Council's efforts through an annual grant and assistance with some of the operating costs of the building.
TODAY'S COUNCIL
Today, the Saint-Lambert Council for Seniors has over 500 members who together enjoy its various courses and activities. The Council conducts its business and communication in both English and French.
The Council is overseen by a volunteer Board of Directors. A General Manager and secretarial and maintenance staff are employed to run the day-to-day operations.
In addition to activities for our members, the Council promotes intergenerational activities with students from local schools and is always looking for ways to be involved in the community.
Saint-Lambert has recently been accredited by M.A.D.A. (Municipalités Amies des Aînés au Québec), a Quebec government program that provides financial support to municipalities in creating infrastructure and programs for seniors within its boundaries. The Council is represented on the city committee which oversees the implementation of this program.
BOARD OF DIRECTORS – 2022
EXECUTIVE
| | |
| --- | --- |
| President | Lucien Lavallière |
| Vice-President | Louise Bayard |
| Past President | |
| Secretary | Jacques Bec |
| Treasurer | Judith Campbell |
| General Manger | Dawn Smith |
DIRECTORS
Marianne Hinger
Frances Hudon
Linda Magher
Janet Sader
City of Saint-Lambert Representative